Zero seconds. With Point Address you can Create and Update your Addresses online instantly.

If you've ever raised a request, or sent feedback to update the address on leading Mapping platforms, you know how long it takes to get it right. The answer is usually between a few days to a few months.
If you're an Airbnb Host, renting your apartment, or simply trying to get food delivery / Uber, having address on mapping services is a necessity today.
Get the correct marker of your address online, instantly. Use PointAddress.com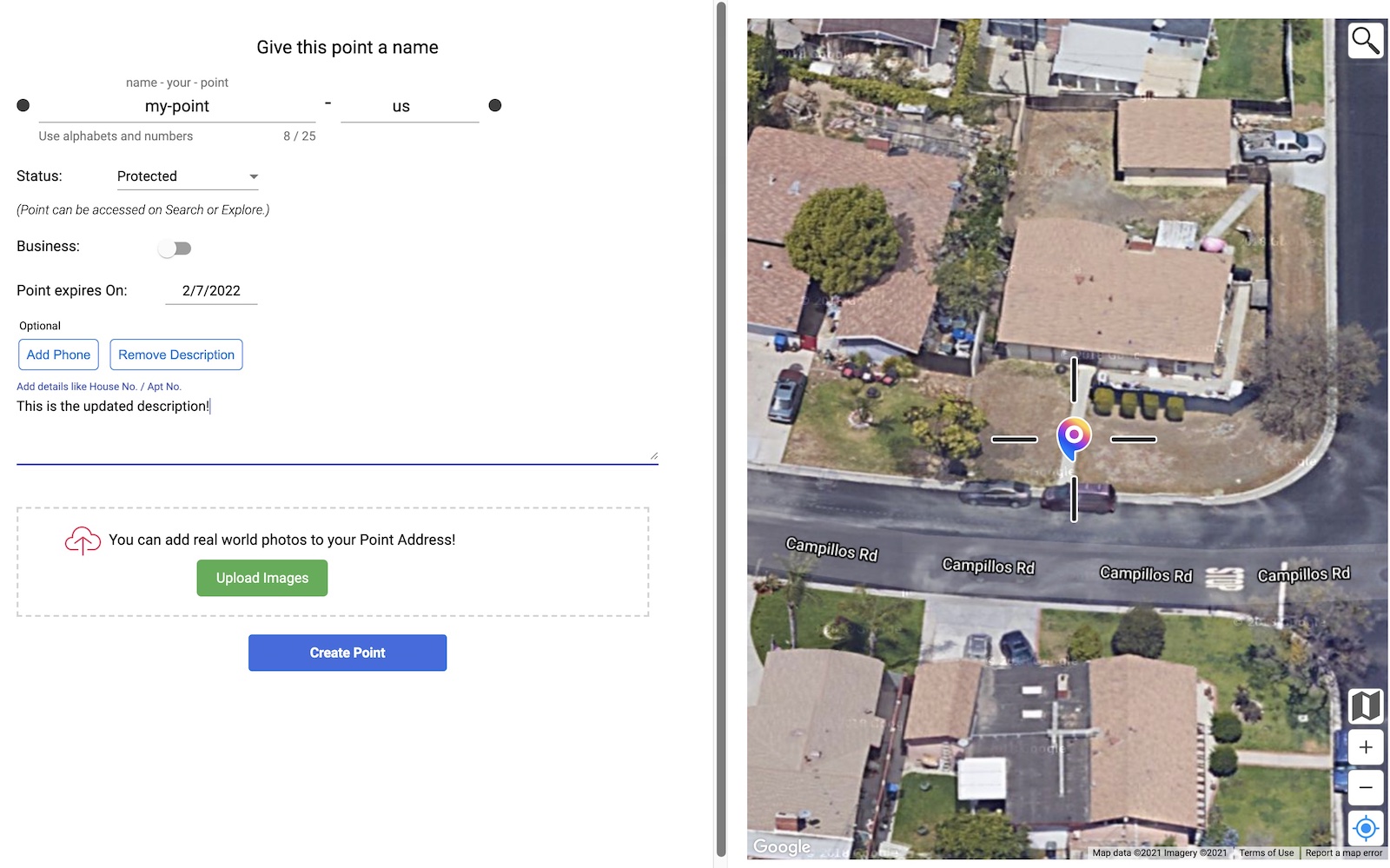 Point Create Page.
What is an address anyway?
If you think at its core, what is an address? It's mapping of a name to a particular point. Why then can't this be a point defined by the individuals themselves?
It is the people who live in a place care the most about it. Having to "apply" to get their address just doesn't make sense. We questioned this which led us to building Point Address.
With Point, users can define their addresses, and share them with anyone in the world.
Point Address updates are Real Time
Once you create / update your Point Address, all changes are live instantly, for everyone in the world.
Steps to Create your first Point Address:
Visit PointAddress.com and click on Create option
Position the pointer in the Map to the right place
Give the Point Address a name, and hit Submit.
Don't wait. Claim your Point Address today, and start using it.